Womad Review: great music, nice vibes and my run in with Extinction Rebellion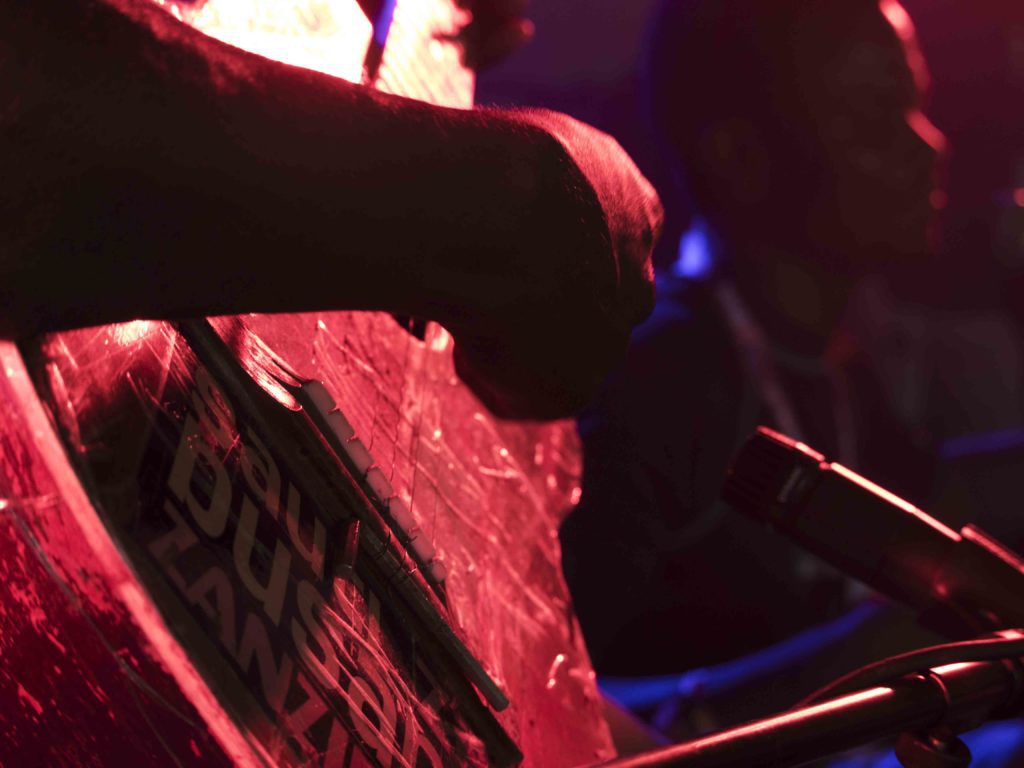 I joined my brother and the band he manages, Madalitso, for the first leg of their UK tour. It all began with a show at Womad and we arrived there on Thursday evening and set up our camp. Yosefe was suffering badly from a toothache, and for much of the time he was in a lot of pain. This was the biggest gig they had on their agenda and so this was a real concern.
Arriving
Arriving at Womad was pretty straightforward and we found my cousin, David, and set up camp. Soon after I met with my friend Sups who told me about a girl he met on the bus, who was a little bit scatty and a little panicked about the prospect of going to her first festival. Little did I know that I would have a Walking Dead-esque encounter with her, but more on that later.
The first night was pretty chilled and I attempted to turn in early to catch some sleep, but it was a pretty noisy place and sleep evaded me until the early hours of the morning. Lesson learnt, and I decided to stay up later on the next night in order to avoid a repetition of this.
Friday
The next morning started off slowly. We had a massive scare with the guitarist Yosefe, as he had a terrible toothache and there was a serious concern as to whether or not he would be able to play. Neil managed to find some codeine with the Womad team.
In the artist's village I heard a fantastic sounding group warming up in the Artist's Village called Canzionere Greciano Salentino TRACK. We set up the camping stove and the Madalitso boys decided to cook the chicken legs that they had bought and Sups and I heated up a couple of ready meal Spag Bols that I had brought frozen that were defrosting overnight. I also sampled the boiled chicken which was pretty good.
Madalitso Band
Yosefe and Yobu were all set for their gig, with Neil working tirelessly with the sound man to get everything just right for them to perform. After a few band interviews backstage they were on and slowly got the crowd going with some more mellow numbers. Yosefe was in better form and able to play. The band have a way of raising the bar, and by the time the last few songs came along they had much of the crowd up on their feet.
The music itself has the foundation of a four to the floor kick drum that Yosefe plays with his foot. Down in these lower frequencies this is complemented with the basslines that Yobu puts out on his babaton – which is a homemade bass instrument where he plucks a string with a card and uses a glass bottle as a slide. On top of the rhythm section you have African rhythms coming from Yosefe and sitting on the very top the two vocals with Yosefe taking on the lower tones and Yobu with the higher ones. Their voices harmonise perfectly and their music emulates dance music in the way that it follows a solid kick drum and often builds up to a drop when the vocals kick in. The crowd were rocking and the performance was a success.
It was time to use one of my food vouchers so I opted for a Pad Thai with all of the extras (including calamari and butterfly prawns) – I was full and ready to check out the music. Definitely a good choice.
Ziggy Marley
As a lifelong fan of Bob Marley, I was fairly excited to see his son, Ziggy. There were a few of the tracks that were really good fun, but others that felt like they were written by a 14 year old – such as 'Wild and Free' which has the lines "I see hemp fields forever growing wild and free, I see marijuana trees blowing in the breeze". The highlight of the set was when he sang the lyrics to one of the most powerful tracks of his father, 'War' with the music of 'Get Up Stand Up'. A song which was adapted from a speech of the Ethiopian emperor Haile Selasie and has the line 'until the colour of a man's skin is of no more significance than the colour of his eyes.' Which is a sentiment that is being forgotten once more as racial tensions seem to be on the rise.
After party
After the set Sups and I headed for the chillout area where I brought up a point that was bugging me about the festival. The tag line of the festival was 'We build bridges, not walls.' In a similar way to Glastonbury earlier in the year, Womad has countless borders and checkpoints that divide up its population based on their relative status. The glamping area and artists' camping are cordoned off and guarded by security, within which there are hot showers. Up one level is the Artists Village with fantastic facilities such as hot drinks, massages and proper toilets (which I do confess to having made good use of). Sups didn't seem to see my objection, and whilst I stated that I was best pleased that I was able to make use of the privilege of travelling with the band, I would have preferred if they hadn't chosen a slogan that was so hypocritical.
Next on the agenda was the LTJ Bukem set which was a blast from start to finish. It had been a long, long time since I danced to drum'n'bass. He had the skills to get and keep the crowd bouncing. It was after this that things began to get very strange.
Extinction Rebellion Wolf Girl
Sups bumped into the girl again and it turns out that she was a member of Extinction Rebellion. He turned to me at one point and said that I should get involved with the conversation he was having with her – I can't remember the exact words but it went something like this…
'I fucking hate this place' she said in an aggressive tone.
'Why?' I asked
'It full of fucking white middle class people, and I came here cos I thought I would find more of a mixture of people. I fucking hate white people.'
'Don't you think that's a bit racist what you've just said.'
'No, it's not. I hate my own skin colour.'
I was not sure where to go from here, so for a laugh I told her that it was 2019 and she could always identify as being black. This turned out to be the worst thing I could have said. She missed the fact that I was being tongue in cheek and really took to the idea. She simultaneously became enamoured by me.
'You mean I can just be black.'
She had transformed from hate to joy and it was a bit too much to burst her bubble, either way it was time to break away from the conversation and ideally find some more music. As I tried to turn away she started mimicking a wolf, and Sups pointed out that she had a tattoo with the word 'wolf' on her shoulder. I tried to back away but she kept lurching towards me.
'Sups is the one you want,' I said pointing over at him. But she was not interested. I saw him smirking back at me – it was a perfect set up from his point of view.
We stopped at a group of festival-goers sitting on a map and I asked them what colour they thought she was, they look back at me bemused at which point she got down on all fours on their mat and started howling to the sky.
'Is she yours?' one of the guys asked me, as if referring to a pet.
'No, not at all, we've only just met her.'
I tried to move away again but she continued to follow me, this time trying to bite me. How the hell would I explain this to my wife (who was not at the festival). I was introduced to an Extinction Rebellion chick who hated being white and when I told her she could identify as being black she was thrilled and then turned into a wolf and bit me. It was like a scene from the Walking Dead where I had to aim for the shoulders and push away in order to avoid being bitten on my body and my hands for that matter. Whilst not a matter of life and death, a bite could have had serious consequences for my marriage.
The vibe fizzled out thankfully, and Sups and I headed back towards our camp, stopping briefly for a quick jam at a random piano with some guys playing some nice music. I only managed an hour's sleep before having a lovely hot shower and wondering what the various members of Extinction Rebellion thought of this.
Neil and the boys were up soon after and we decided to head off. We had to get the Womad team to help us out by acquiring some jump leads and jump starting our car (the battery had gone dead). Off we went this time heading south west towards the next stop, the Port Eliot festival.